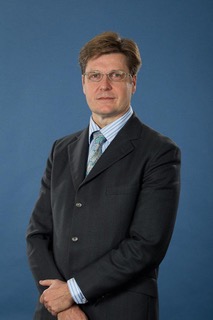 Year of Admission:
2017
Jurisdictions Admitted:
High Court
Queensland
Professional Qualifications:
LLB (Hons) – Bond
LLM – Bond
Graduate Diploma Legal Practice (COL)
Member of Bar Association
Areas of Practice:
Administrative Law.
Appellate Law.
Commissions of Inquiry and Inquests.
Criminal Law.
Family Law.
Traffic Law.
About Eric
Eric established a strong career over 30 years as a Principal Police Prosecutor and Legal Advisor with the Queensland Police Service.  He has extensive experience in the preparation and presentation of criminal prosecutions, the provision of legal advice and the interpretation and application of law and policy.  He is an experienced and articulate advocate with a strong reputation for providing accurate legal advice.
Eric possesses strong interpersonal and communication skills, developed through many years of interaction with government agencies, court personnel, non-government organisations and the legal fraternity. He completed accreditation under the Australian National Mediator Standards.
Eric co-authored the Police Prosecutor's Handbook currently utilised throughout the Queensland Police Service.  This volume provides instructive information on evidentiary and procedural matters faced by advocates in court.
Eric's professional experience has been supplemented by his work as a Sessional Senior Teaching Fellow at Bond University, predominately in the area of Criminal Law and Procedure, Evidence and Constitutional Law.  Eric has a special interest in the interaction of police procedure and human rights.
Eric exhibits an overall excellence as an advocate and legal advisor. He has experience in the review of investigations, the provision of flexible solutions to prosecutions and investigations, appearances before a court, the provision of sound and unbiased legal advice and a proven record in establishing and maintaining vital and productive working relationships with relevant stakeholders.
"Liability limited by a scheme approved under professional standards legislation"