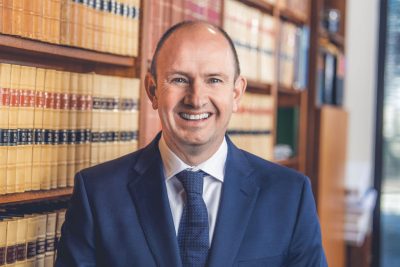 Year of Admission:
2012
Jurisdictions Admitted:
High Court
Queensland
United Kingdom
Professional Qualifications:
Bachelor of Law with Honours (Manchester)
Member Bar Association of Queensland
Areas of Practice:
Commercial Law.
Commissions of Inquiry and Inquests.
Criminal Law.
Equity.
Family Law.
About Rob
Rob is originally from the UK and has worked in law since 1987. His practice has always been litigation focused across crime and family law.  He enjoyed 10 years as a Court Clerk before joining the serious crime department for one of UK's leading firms as a Solicitor for 7 years where he was also involved in associated family law matters for clients of the practice.
Rob migrated to Brisbane in 2003, becoming a Crown Prosecutor with the Office of Director of Public Prosecutions.  In 2012 Rob came to the Bar and commenced private practice where he has continued to develop a strong crime and family practice with Bennett Chambers Group.  Rob has the advantage of having been involved in both prosecution and defence cases, resulting in him always being meticulously prepared and providing practical and pragmatic advice.
Rob has been involved in the full range of criminal cases including murder, rape and other serious sexual offences, child abduction, gang related firearms, blackmail, drugs importations and complex fraud.
Rob accepts instructions on all areas of family law, including representation and advice in parenting, relocation matters and all financial disputes. He has been involved in complex property disputes in both de facto and marital relationship disputes. He regularly acts in protracted contact and residence disputes, many with allegations of physical or sexual abuse, and many involving the instruction of expert witnesses.
A strong advocate, he appears in the Magistrates Court, District Court, Supreme Court, Federal Circuit Court and the Family Court. He represents clients in a variety of hearings ranging from urgent contested applications to trials. With a focus on resolution, he also appears at case assessment conferences, conciliation conferences and mediations.
"Liability limited by a scheme approved under professional standards legislation"